Godavari Aqua Food Park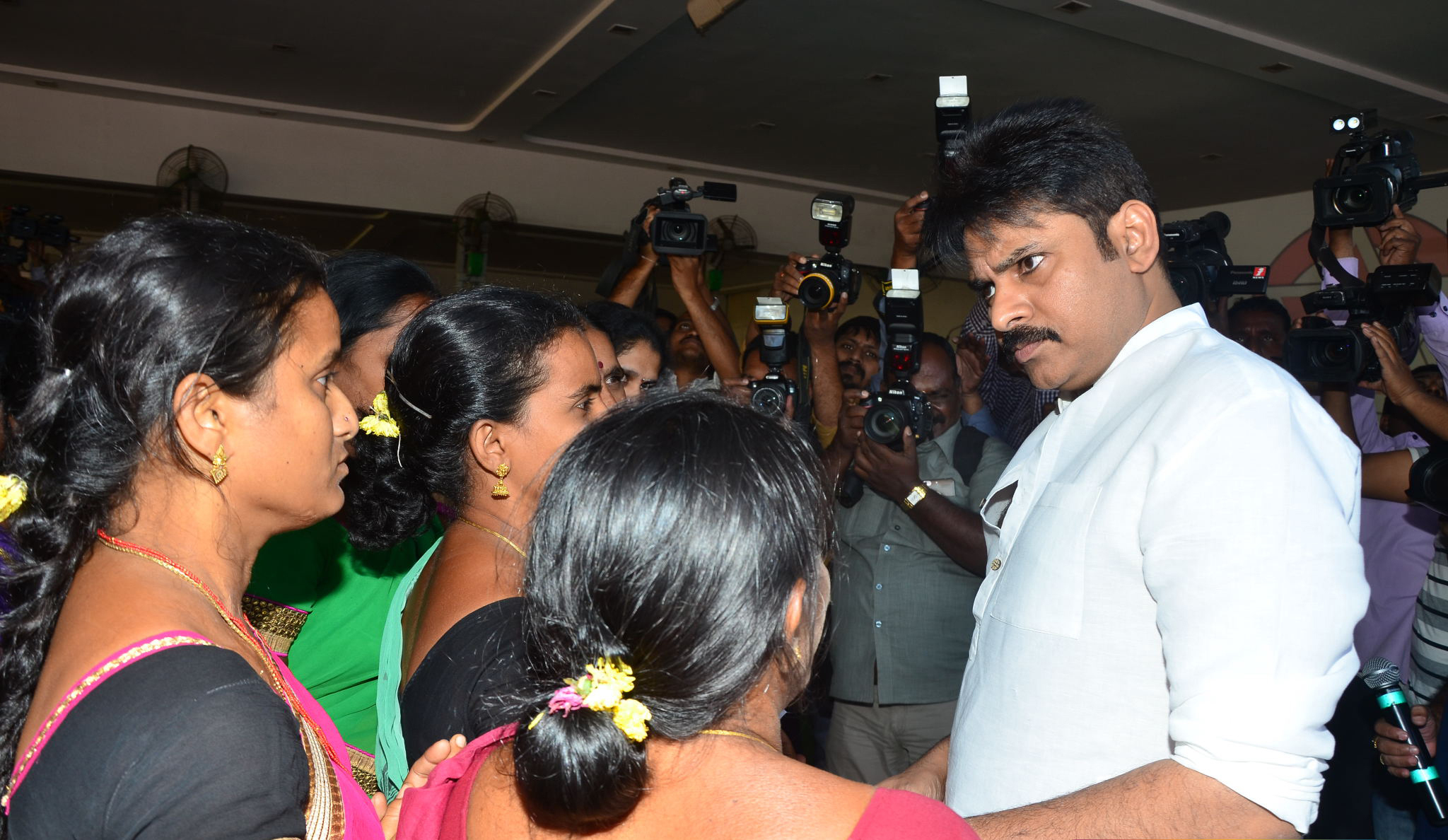 While Central government is embarking on a big mission to clean Ganga River ,why is AP State Govt. bringing such pollution to Godavari districts which are rice bowls of the state and country .
The proposed Rs.800-crore Godavari Mega aqua food park is proposed to come up in the villages of Tundurru, Jonnalagaruvu, and Kampala Betapudi villages in Bhimavaram and Narsapur areas in West Godavari district.
The proposed aqua food park is an assortment of 30 fish and prawn processing units. The ongoing works at the project site have been stalled by the residents of affected villages for the last four months. Neither the Government nor the Factory Management have cleared the public's apprehensions over the negative impact of Factory over drinking water resources , health & livelihoods. The villagers allege that the proposed factory site is coming up with in the radius of 100 meters of Jaonnalagaruvu , in violation of safety norms. Following a confrontation between the locals and factory management, the police registered cases against 10 protesters following a complaint of trespassing and damaging property lodged by the factory management.

Villagers from this region met Jana Sena Party President Mr.Pawan Kalyan as a last hope to address their issue . After studying all the aspects of the issue and interacting with them , he suggested the government to consider shifting the aqua food park to another location. He questioned the need for imposition of prohibitory orders in the village surroundings. Mr.Pawan Kalyan assured the affected villagers that he would stand by them till the issue will be solved on a mutual constraint. As of March 2017, the construction activity has been stalled and a status quo is being maintained here. The prohibitory order continues to exist and protestors are being arrested. Janasena party is committed to ensure justice be served to these villagers on this issue.
#AquaFoodParkIssue
గోదావరి, కృష్ణ పుష్కరాలకు వేల కోట్లు ఖర్చు చేసిన నదులు కలుషితం అయ్యే పరిశ్రమలు వస్తున్నప్పుడు కానీ, తాగు నీరు కలుషితమవుతున్నప్పుడు కానీ, 50 వేలకు పైగా మత్స్యకారుల ఉపాధి దెబ్బతింటున్నప్పుడు కానీ ఈ ప్రభుత్వం ఎందుకు అడ్డుకోవట్లేదో నాకు తెలియట్లేదు !!!
-Pawan Kalyan
We are against Pollution, and are for responsible industrialization

- Pawan Kalyan